ABS Awka 88.5 FM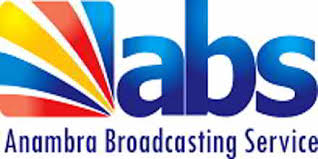 ---
Anambra Broadcasting Service (ABS) is owned by the Anambra state government of Nigeria. It's 2 FM and 2 TV stations covers Anambra and environs.
ABS HISTORY Broadcasting, both Radio and Television, started simultaneously in Eastern Nigeria, Enugu regional capital, on the 1st of October, 1960. The Radio system comprised one recording and one continuity Studio at ACB building, Ogui Road with one medium wave and one short wave transmitter. ENBC Television consisted of a 2-camera studio and control room, one Television room with a 100 watts television transmitter. During the civil war, the ENBC was known as Radio Biafra. The challenges of the war put the ability and ingenuity of our broadcast engineers and technologists to the acid test. After the war, it is named the East Central State Broadcasting Service (ECBS), stationed at Enugu. With the creation of Anambra and Imo states in 1976, it changed to Anambra Broadcasting Service. The Federal Government acquired the Television area of the station in 1977, re-baptized it Anambra Broadcasting Corporation (ABC). The Radio wing was left behind, in 1982, ABC Radio 2 Onitsha was born. Gov. Jim Nwobodo in 1981, established another Television station. In 1985, the radio merged with the television with the appellation, ABS Radio/Tv Enugu. In 1991, ABS could boast of ABS Radio 1 Enugu, ABS Radio 2 Onitsha, ABS Radio 3 FM Enugu, ABS TV Channel 5-0 Enugu and ABS channel 2-7 Onitsha.
With the creation of the New Anambra and Enugu states in 1991, and the subsequent disengagement of the staff on March 16, 1992, the Anambra Broadcasting Service Enugu, gave birth to Anambra Broadcasting Service (R/TV) Awka and Enugu State Broadcasting Service (ESBS) Enugu. After the state creation, the first movement was to Onitsha – 4 Park Road – the location of our AM station. From Onitsha, the headquarters moved to St. Paul's University College Awka, in January, 1993. The movement continued to Party House, Okpuno in January, 1994. However, the ABS moved to its permanent site on the Enugu/Onithsa Expressway in Awka in January, 2002. There are three other operational areas:
• The Broadcasting House at 4 Park Road, Onitsha.
• The Television station at Awada.
• The Booster station at Enugwu-Ukwu (hitherto, the major operational base). The ABS transmits on the following frequencies: Television – ABS Tv channel 27 Onitsha, ABS Tv Channel 24 Awka. Radio – Radio 88.5 FM Awka, Radio 90.7 FM Onitsha.
With the four stations, 2 television and 2 radio, both at Onitsha and Awka, ABS can boast of wide coverage reaching out to our neighbouring states e.g. Delta, Edo, Enugu, Imo and beyond.
You May Also Like:
Share comment